Top Ten Tips for Successful Fermentation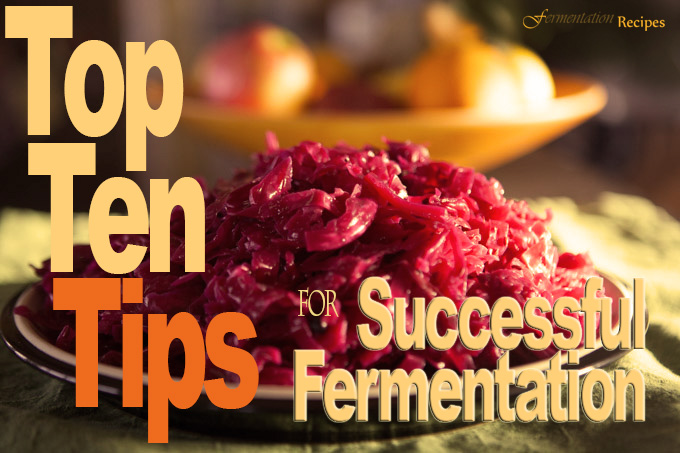 Fermentation has been documented in food preparation and preservation for many thousands of years. With the advent of the western diet, refrigeration, and processed foods, modern society has lost its connection to fermented foods. As more and more is learned about the health benefits of eating fermented foods, and people discover tasty ways of preparing them, we have lately been encouraged to rediscover this ancient art of culinary transmutation.
Fermenting vegetables is an easy process, but some folks struggle with their confidence in getting started or in branching out with their own creativity. To help all of you would-be and seasoned fermenters, I am presenting what I believe to be the most important guidelines for successful fermentation.
1) Don't be afraid!
One of the things that keeps many people from fermenting is a fear of not doing it right and somehow failing in the process. If you are afraid, you probably won't start in the first place, so if anything, do what you can to face that fear and try anyway. Once you get a nibble of your first delicious ferment, you'll be hooked. One of the reasons this website exists in the first place is that I haven't let fear stop me from being creative in trying new fermentations and seeing what comes of it. I've had my share of failures, but it's important for you to know that when a ferment fails, it's generally quite obvious. It either has something fuzzy growing on it, tastes yucky, or has a texture that is extra mushy. If it's bad, you'll know. Almost always, it's great! Go ahead, be courageous!
2) Buy fresh, healthy, organic produce
Whenever possible, you should buy quality produce. If you can access and afford organic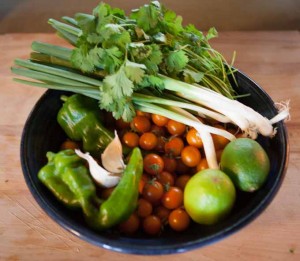 produce, you'll find that it tends to be healthier from a nutrient perspective and also does not introduce harmful pesticides and herbicides to your food. In addition, produce which is fresh will have a higher liquid content which will help in the fermentation process. Ingredients that have been irradiated have effectively been denuded of their bacteria and should definitely be avoided. Your local farmer's market, if you have access to one, is the best choice for ingredients as they are most likely to be fresh and in season. You often get to meet the farmer too and can swap ideas about fermenting.
3) Wash your hands and keep a reasonably sterile preparation environment
The best way to start a successful fermentation is to do what the mothering figure in your life probably intoned before meals – "wash your hands!" The main problems with fermentations are usually caused by contamination, so it is wise to wash your hands in hot soapy water and to clean your fermentation vessel and prep area sufficiently. Animal products can harbor dangerous bacteria including E. coli, campylobacter and listeria, so if you prepare chicken, cow, pig, fish or eggs in the same area, be extra thorough in cleaning cutting boards and work surfaces. A dilute solution of one teaspoon of bleach in two liters of water should do the trick. Again, don't worry, just be cautious.
4) Don't over-scrub or peel your veggies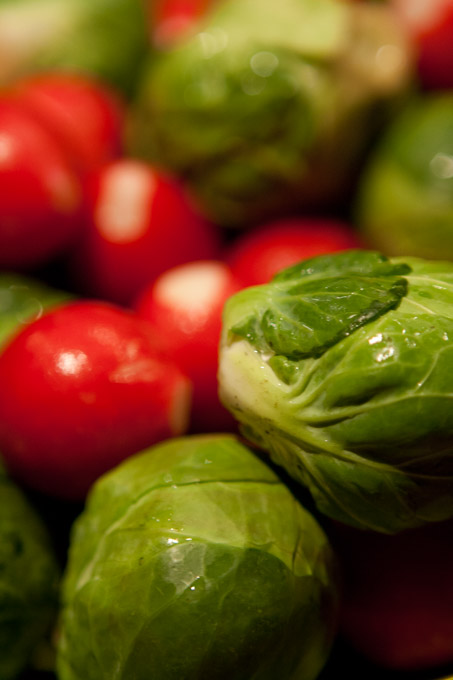 A successful fermentation depends upon healthy bacteria to break down sugars and produce lactic acid. If you peel your vegetables, scrub them into sterility, or worse yet blanch them, you will be removing the microbes which are naturally found on the ingredients you are using. These microbes are the fuel for kickstarting the fermentation. You should definitely wash them, as you don't want to introduce pesticides into your ferment, or the cooties that people may have had on their hands when picking, packing and selling your veggies, but again, don't overdo it.
5) Trust in the wisdom of nature
Healthy bacteria exist in many places – in the soil, on the fruits and vegetables we eat, on our skin, in our digestive system. When it comes to fermenting vegetables, I always recommend that people don't try to add whey or other bacterial starters, or even liquid reserved from a previous ferment. In my experience, the best microbes for a ferment are those that are naturally found on the specific vegetables you are fermenting. Nature has a way of providing that which is best suited for a particular environment. Trust in the wisdom of nature.
6) Use proper salt levels
To maintain a healthy ferment, it is helpful to have a salinity level within a suitable range.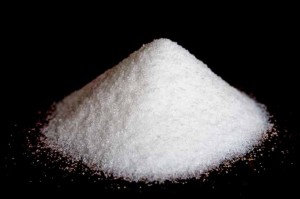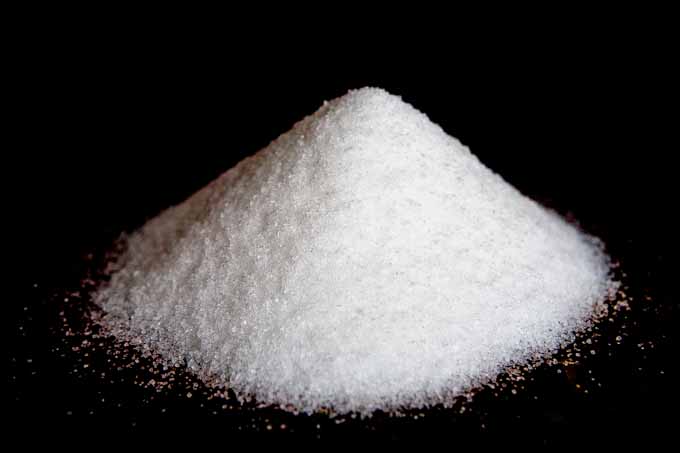 The microbes which are important to fermentation thrive within an environment with the correct amount of salt. The salt deters other more harmful microorganisms from propagating. Check out Measuring and Using Salt in Fermenting to learn more, but a standard proportion is 1 tablespoon of salt for every 1½ pounds of ingredients. Add 25% more if using kosher salt.
7) Maintain an anaerobic environment in your ferment
The most important key to a successful fermentation is maintaining an anaerobic environment. In practical terms, this means that you want to keep the vegetables submerged under liquid. In most ferments, when you use fresh ingredients, there is no need to add water as the salt breaks down the cell walls of your ingredients and help to release liquid. When the vegetables are compressed, additional liquid is released, allowing the liquid level to rise above the surface of your ingredients. Water can be added if necessary but give it several patient hours first. The beneficial bacteria thrive in this submerged environment, while depriving mold and other more harmful microorganisms from their preferred access to oxygen.
8) Trust in the fermentation process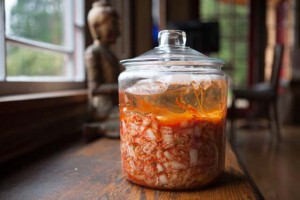 Fermentation works and has been working for millennia. Just give it a chance to work its alchemy and things almost always turn out fine. Some ferments can be ready in a few days and others take several weeks or longer to blossom into a truly delectable pro-biotic taste treat. Every time you open up the ferment, you risk introducing mold spores or other bacteria. It's OK to peek and taste it now and again. If you do, (I generally can't resist), definitely wash your hands well and clean any weights you might be using atop your ferment before reinserting them.
9) Ferment with gifting in mind
It doesn't take much more effort to make twice as much of a particular ferment as you need,
as long as you have a fermentation vessel which is large enough. I encourage you to make more than you need so that you can gift some to others. The best gifts are the ones we make ourselves, and a Ball jar full of something fermented is a lovely gift of nutritional prosperity. Let others come to a dinner party with a bottle of fermented wine, you can bring the fermented veggies. If you infuse your ferment with intended generosity, you might just notice an improvement in taste too!
10) Invest in a nice fermenting crock or use an airlock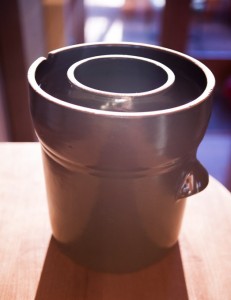 Although it isn't strictly necessary to have a true fermenting crock, having one will make your fermentation projects more foolproof. For years I used a one gallon large mouth glass jar and did so quite successfully. Since getting a real fermenting crock, I have had nothing but successful projects. A real fermenting crock has a lip at the top which holds some water. The edge of the lid sits in this water which effectively acts as a seal, allowing gasses to escape while preventing any oxygen, mold spores or other microbes from entering. The right vessel can also be pretty sitting on your counter. I have been using this fermentation crock and love it.
Using an airlock on a mason jar is also a great way to have successful fermentations. You'll find many more details in my article Why Everyone Should Ferment with an Airlock. My current favorites are the Pickle Pipes from MasonTops and the ReCap airlock and stopper.
Thank you and as always, Happy fermenting!