Fermented Jalapeno Pepper Sauce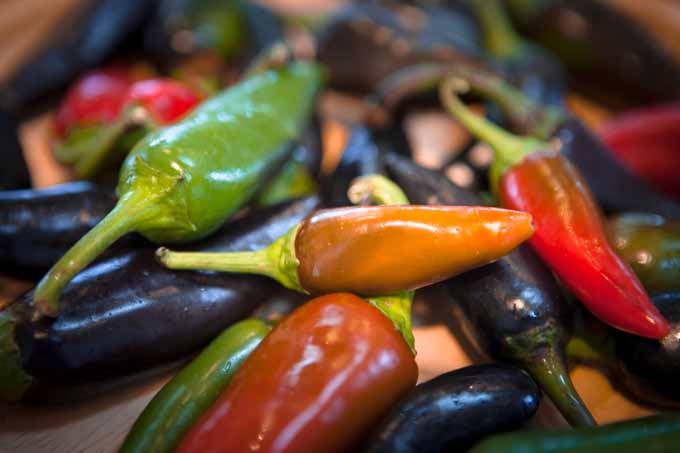 I love the local summer/fall farmer's market season as there are so many delicious organic foods to pick up and play with in my fermentation kitchen.  I recently spied a gaggle of beautiful jalapenos and with my father who loves spicy foods coming to visit shortly, I thought it would be fun and prudent to work up a fermented jalapeno pepper sauce and share the recipe here. It came out delicious and was a very active fermentation so it should have good probiotic benefit as well
Preparation Time: 5 minutes
Fermentation time: 1 – 2 weeks (mine was 9 days)
Yield: 3 cups
Ingredients:
1 lb Jalapeno peppers, stems removed but seeds remaining
5 cloves garlic
1/2 large red onion
juice of 1 lemon
1 tsp salt
1/2 tsp turmeric (fresh turmeric nice if you can get it)
1/4c live vinegar (I used Kombucha vinegar, but unpasturized apple cider vinegar would be great too).  If you don't have live vinegar, this recipe should work fine as well, but may take longer for the fermentation to get going in earnest
Directions:
Place the whole peppers, garlic, onion, lime juice, turmeric, vinegar and salt in a food processor
Blend until everything is chopped up quite fine into nearly a liquid paste
Place it in a your fermenting vessel.  I used a 1.5pint mason jar topped with an airlock, but you would also just place it in a jar or bowl and cover with a clean cloth.
Wait 1-2 weeks and enjoy, placing in refrigerator to slow the fermentation.
This was a very active fermentation, with lots of gasses being produced, causing the airlock to bubble every 10 seconds or so at its peak of activity.  The result is more paste than liquid.  You could dilute it substantially more at this point with vinegar to make it whatever consistency you prefer.  If you want a real clean liquid hot sauce, add another cup of vinegar and let it all stew for a few days further and then strain out the pulp with a nut milk bag or fine strainer.
I take the paste and add it to sauces, toss a teaspoon of it in with rice and stir-fried goodies, mix with rice and beans, and sometimes eat some directly on a chip when feeling particularly daring.  Temperature of course will vary with the heat of the peppers you buy.  If you have any variations for this or simply would like to share your experience, please feel free to share.  Enjoy….