Fermented Brussel Sprouts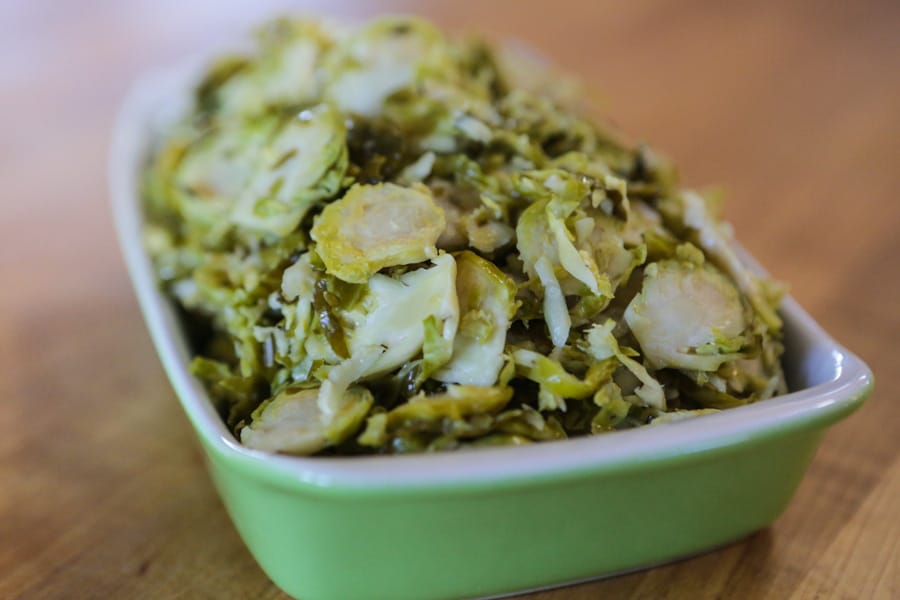 Brussel sprouts continue to be one of my favorite vegetables to ferment and this fermented Brussel sprouts recipe reminds me why.  Tangy and tasty, but with some savory flavors with the included fresh herbs of Rosemary, Thyme and Oregano. I love how fermentation can take a vegetable like Brussel sprouts which can be so unpalatable unless cooked and turn them into a raw flavorful taste treat.
I'm constantly experimenting with different fermentation techniques and ingredients. Sometimes, like with this fermented Brussel sprout recipe, I know immediately upon tasting that this won't be the last time I make it. If you are at all a fan of Brussel sprouts, you'll find this wonderful.
I have the privilege of suggesting the use of fresh herbs for this recipe because I recently built some planter boxes and have lots of good herbs, lettuces and oh-my-bounties of kale populating my back deck. How I lived so long without a good garden I'll never quite know.  Anyway, you can of course use dried herbs as well, but once you go fresh, it's awfully hard to go back.
Make a double batch and have more to give away as a beautiful gift.
Fermented Brussel Sprouts
Fermented Brussel sprout dish which utilizes seasonings of rosemary, thyme and oregano. A delicious accompaniment to most any meal.
Ingredients
1 1/2 lbs Brussel Sprouts
2 teaspoons sea salt
1 Tablespoon fresh Rosemary
1 Tablespoon fresh Thyme
1 Tablespoon fresh Oregano
Instructions
Prepare the Brussel Sprouts

- rinse the Brussel Sprouts and remove any unhealthy looking leaves. Cut off the stump end if they are showing signs of a lack of freshness.

Cut the Brussel Sprouts

- Using the slicing blade of a food processor (you can do this by hand with a knife if you prefer), slice the Brussel Sprouts. You'll end up with a lot of pieces that are about 1/8" thick, and also a lot of shredded pieces. Don't discard any of it.

Toss with the salt

- Place the prepared Brussel Sprouts in a bowl, and sprinkle on the salt, doing your best to disperse the salt evenly.

Allow to sweat

- I know people like to use the expression "don't sweat it," but in fermentation and in this recipe, let the vegetables sit for an hour or so until they begin to sweat.

Toss with fresh herbs

- If you don't have fresh herbs, you can use dry, but I think you'll enjoy the nuance of having fresh herbs.

Place in fermentation vessel

- especially when making smaller batches, I love fermenting in mason jars topped with an airlock. For this recipe, a 1 quart mason jar was just the right size. I used one of [these airlocks|http://amzn.to/2ky6Tvy
] which I'm happy to recommend to you. If you use these, you'll need to get the Recap Wide Mouth Pour Lid as well.

Wait impatiently

- These were delicious with a nice toothy bite after 2 weeks fermentation time. If you go longer, they'll be fine I'm certain, but my experience with Brussel Sprouts is that the lactobacillus with make them get more and more sour which doesn't necessarily add to the more savory flavorings that make this dish so wonderful.
https://www.fermentationrecipes.com/fermented-brussel-sprouts/2652
Copyright 2017 - FermentationRecipes.com ©
Additional articles/recipes of interest
Why Everyone Should Ferment with an Airlock?
Measuring and Using Salt in Fermenting
Serving Suggestions
Given the selection of herbs here, it goes well along with Italian food. Here's you'll see it served along with a nice Mushroom Risotto.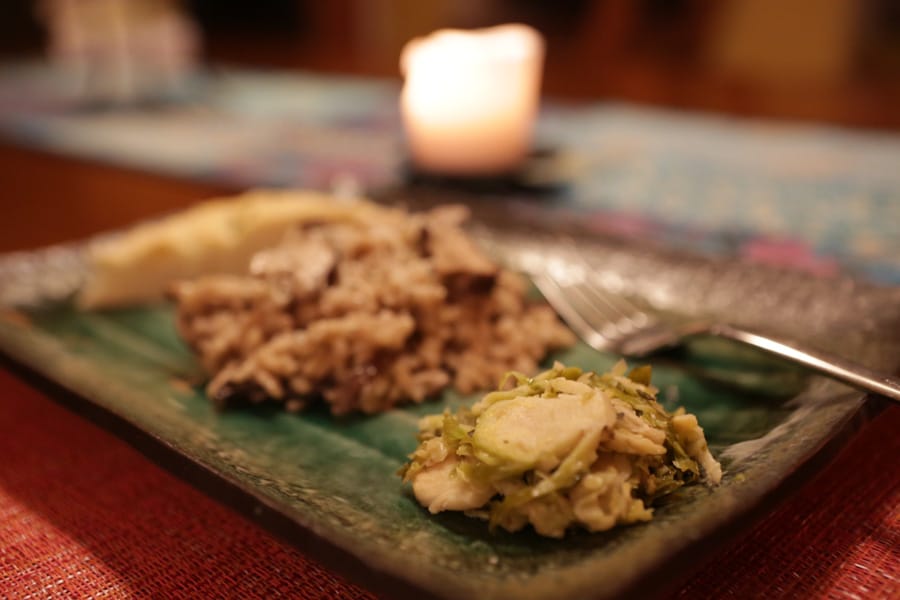 or perhaps atop some Focaccia bread: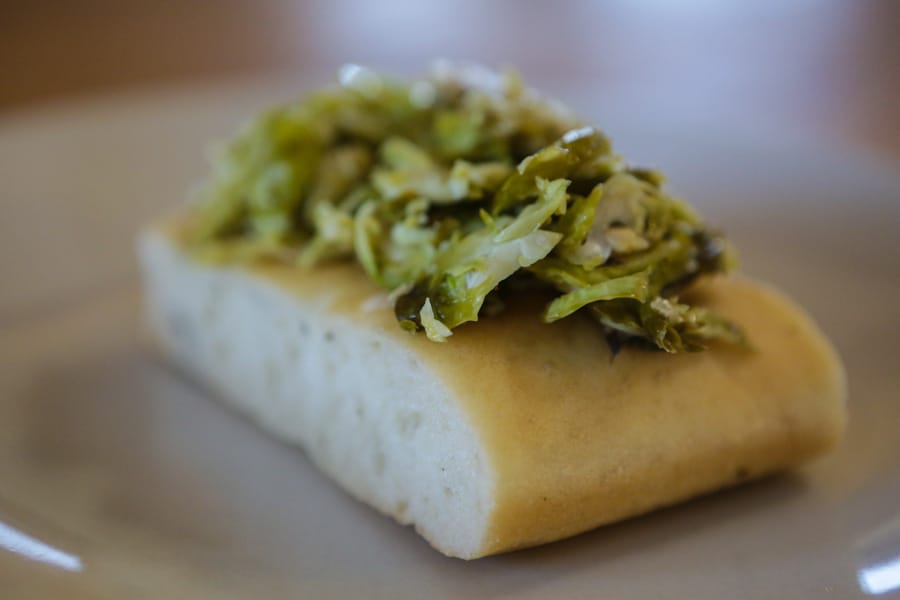 Pin It!
| | | |
| --- | --- | --- |
| | | |
| | | |