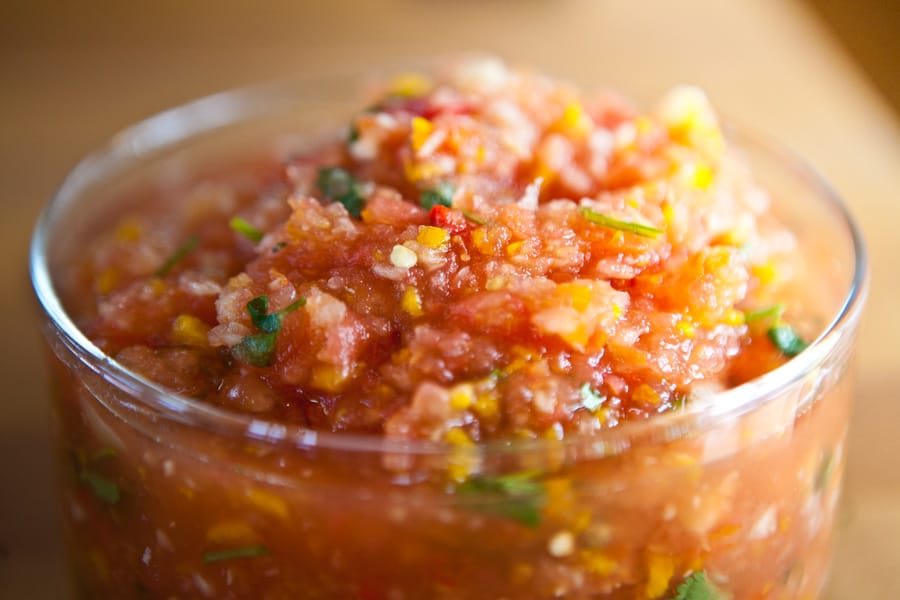 Nothing beats a good salsa! Adding a short fermentation process adds a zing to the salsa that brings your normal salsa up to a whole new level. This fermented salsa recipe is one you'll love. Once you ferment your salsa, it's hard to go back!
I used an airlock in making this recipe but you could use whatever method you feel most comfortable with. Since you won't be able to submerge all the ingredients (since there isn't a brine separate from the salsa ingredients, it's best to use an airlock, or for large batches, a fermenting crock with a water moat at the top
The salsa came out perfectly tangy and tasty.  It's so simple to ferment using an airlock.  Here's a link for some airlocks which I like which fit on mason jars.
Honestly, this was some of the best salsa I've ever eaten.  I also waited until I was almost done eating it and then packed the jar again with more tomatoes, peppers, onions, some parsley, and got it started again, using some of the active culture to quickly inoculate the next batch. Yum!
Other articles of interest:
Why Everyone Should Ferment with an Airlock
What Equipment and Supplies Should I Use for Fermenting?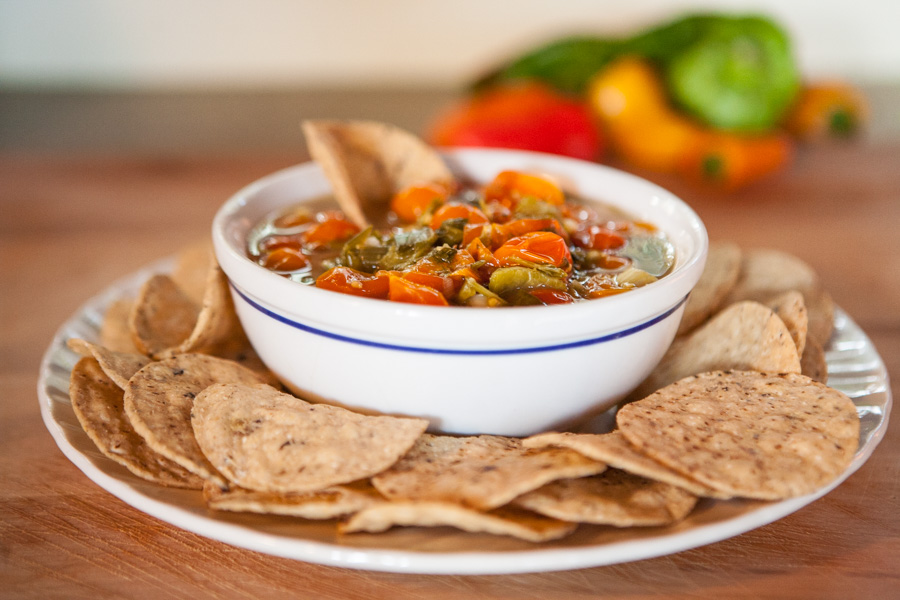 Add some healthy probiotic zing to your salsa by fermenting it for a few days.
Ingredients
1 pint golden cherry tomatoes
5 green onions
1/4cup cilantro
Juice of 2 limes
1 small green pepper (or several small padrone peppers), cut into small chunks
2 cloves garlic
1/2 Tablespoon salt
Instructions
Rinse and gently clean the ingredients

Prepare the ingredients

- cut the cherry tomatoes in half; cut the green onions into small discs; remove cilantro stems and cut leaves if desired; juice the limes; cut green pepper or padrone peppers into small chunks; dice the garlic cloves

Combine ingredients

- Combine all ingredients and place them into a mason jar – I used a 1 1/2 pint size jar but it will look like this if you try to fit it into a 1 pint size jar.
*Attach airlock * - Attach an airlock to the top. There are many available, but I enjoy using this one (different than the one pictured below)

Wait impatiently

- Wait 3-5 days and enjoy. You'll notice a nice tang to the salsa when it's ready.

Attach lid and refrigerate
https://www.fermentationrecipes.com/fermented-salsa/855
Copyright 2017 - FermentationRecipes.com ©
Pin It!