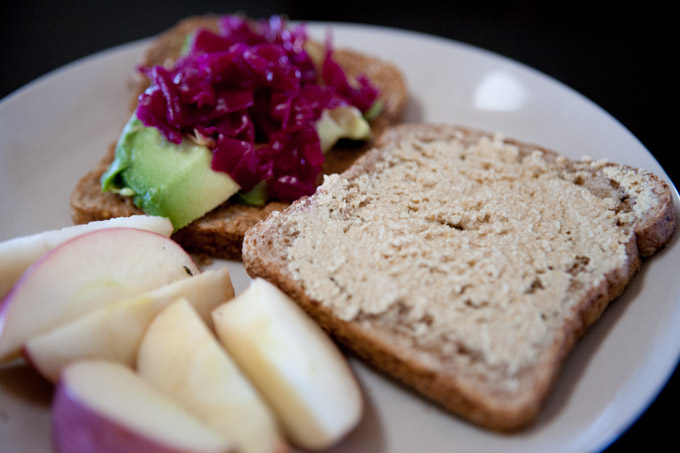 I've finally started to develop a taste for mustard although it's taken me some decades to get there.  The nasty neon yellow Plochman's mustard of my childhood didn't work well on my palate, especially after a disagreeably formative experience with a hotdog at the Lincoln Park Zoo in Chicago.
I had bought an overload of mustard seeds in preparation for my Lime Pickle experiment (which is one of my absolute favorites on this site, BTW) so I thought I'd give making my own mustard a shot. I tried a side by side experiment with one being a success and the other what I would consider a failure.  The successful one by far is the Kombucha fermented mustard. The failure was a cardamom mustard which I fermented with sauerkraut juice.  The cardamom mustard simply ended up too bitter and distasteful, even after adding a bunch of sugar to try to balance it.  It ended up in the compost bin.
The good one was Kombucha Mustard.  Yum.  Its very simple to make and it comes out flavorful and much more enjoyable. It can still be somewhat intense depending on how hot your mustard seeds are.  Here's the way I made it:
Preparation Time: 5 minutes
Fermentation time: 1-3 weeks (mine was 10 days)
Yield: 3 cups
Ingredients:
1+1/2 c yellow mustard seeds (generally the darker the color, the hotter the seed)
2 cups kombucha
1 tsp sugar
1 tsp salt
Directions:
Before you start, you should know that there are a couple of ways to temper the heat of the final product:
One is to toast the mustard seeds first.  This can dramatically reduce the heat and add a nice flavor.
You could also soak the seeds in some very hot water for about 5-10 minutes prior to making this recipe.  That should help as well.
Place mustard seeds in a jar and pour in kombucha and add the sugar
mix well.  Give the seeds a chance to settle in as they will tend to float initially
Cover with a cloth or coffee filter
Wait 1-3 weeks.  I waited 10 days
place in a food processor or blender with the salt and blend until it reaches a desired consistency.  I chose somewhere shy of puree to retain some of the texture of the mustard seeds.
Jar it up and place in a refrigerator.
My first tasting with this mustard was on an almond butter, avocado, sauerkraut sandwich and it was delicious.  While flavorful, it didn't dominate.  Love it with veggie sausages too.  Gotta get some pretzels and dip 'em in – my other favorite mustard foray.    Enjoy.