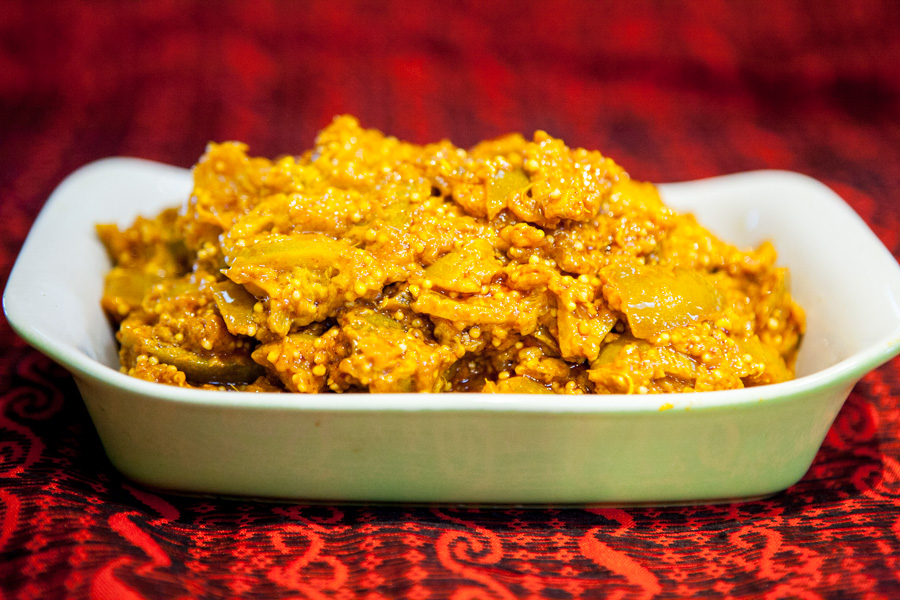 I have always loved spicy Indian-style pickle dishes, especially lime pickle.  There's something about the sour tart lime combined with hot spices that my own palate finds very infatuating.  Since I've been fermenting actively over the past many years, I am always looking for new experiments and this lime pickle recipe happens to hit a home run in my book. Although the fermentation time can be a little on the long side for the impatient among us, if you appreciate hot condiments, this one is definitely worth the wait.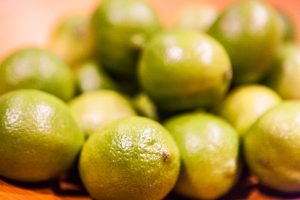 While I imagine you can make this without asafoetida, it is an interestingly pungent spice that adds a wonderful nuance to the flavor. I used 4 tablespoons of cayenne pepper when I initially made this, and while deliciously edible, I've since lowered the heat of this lime pickle recipe by limiting the cayenne to two or three tablespoons. Be your own best judge for that.
When shopping for limes, it's best to seek out thinner-skinned limes. It will make the texture that much better.
If you're a fan of Indian-style pickles, you'll be really glad you made this.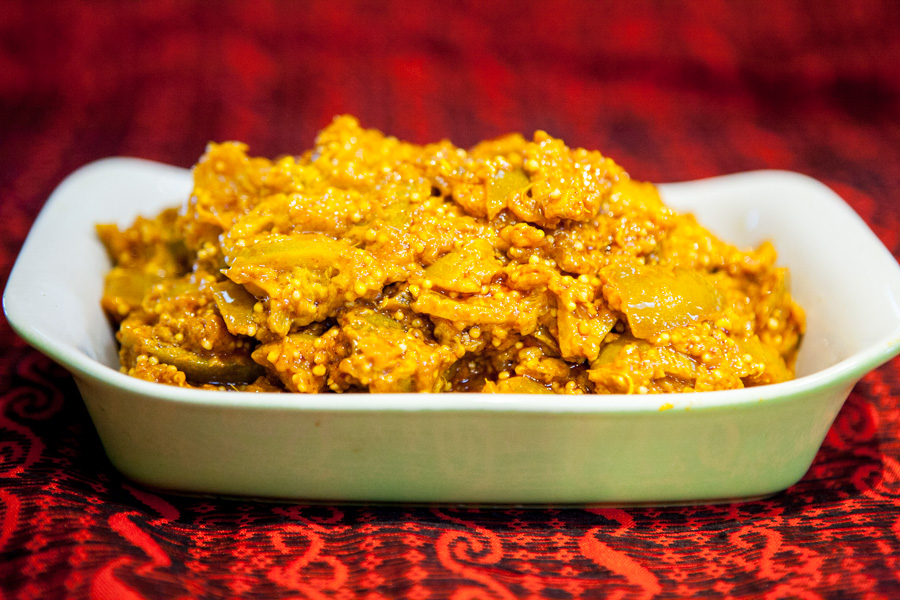 Ingredients
2 pounds of limes (for me that was 18 limes)
4 Tablespoons Sea Salt
3 Tablespoons turmeric powder
1 Tablespoon white vinegar
1 cup olive oil (or mustard oil for more authentic taste)
1 Tablespoon Asafoetida Powder
(optional but very helpful for flavor)
1/2 cup mustard seeds
1/4 cup fenugreek seeds crushed - can be purchased pre-ground as Methi Powder
2 Tablespoons cayenne pepper
Instructions
Prepare the limes

- Cut each limes into 8 wedges

Place ingredients in fermenting vessel

- Place the cut limes into a small fermenting vessel (I used a 1/2 gallon glass wide-mouth jar) and toss with the salt, turmeric and vinegar. I now prefer using a 1/2 gallon Mason Jar with an airlock such as this.

Cover and wait 4 weeks

- Cover with a lid (not screwed on as you need to allow gas pressure to escape), a towel, or better yet an airlock. Let it ferment for 4 weeks, stirring every few days. This initial fermentation period helps to tenderize the lime peel and to make them more edible.

Toast the Mustard Seeds

- After letting the limes ferment for 4 weeks, begin the next stage by toasting the mustard seeds in a pan. Toasting the seeds helps to moderate their heat and enhances the flavor.

Add in the other ingredients

- Once the seeds have cooled add the mustard seeds, oil, asafoetida powder, fenugreek (methi powder
) and cayenne pepper

Allow to sit for 2+ weeks

- This resting period will allow the fermentation to continue and also for the flavors to merge and settle in.

Jar it up and refrigerate

- This should keep fairly indefinitely when refrigerated. I've actually enjoyed the last bit of an old batch recently after about 4 years and it was still as potent and delicious. Always be your own best judge when it comes to food safety, however.
https://www.fermentationrecipes.com/indian-lime-pickle/500
Copyright 2017 - FermentationRecipes.com ©
Serving Suggestions
This is not a recipe for a full dish but rather a condiment to place on your plate when eating other Indian food, or just when you want a jolt of something hot.  It's also delicious as a snack sandwiched between a couple of wheat crackers. I love this stuff.
I think I inherited loving these Indian lime pickles from my mother who always had a jar of something or other like this on the door of her fridge. In her honor, I also have created a recipe for fermented horseradish which she used to eat by the teaspoon like it was crack. I miss you momma.
Other related recipes
Indian Spice Cauliflower Sauerkraut