Cracked Pepper Leek Sauerkraut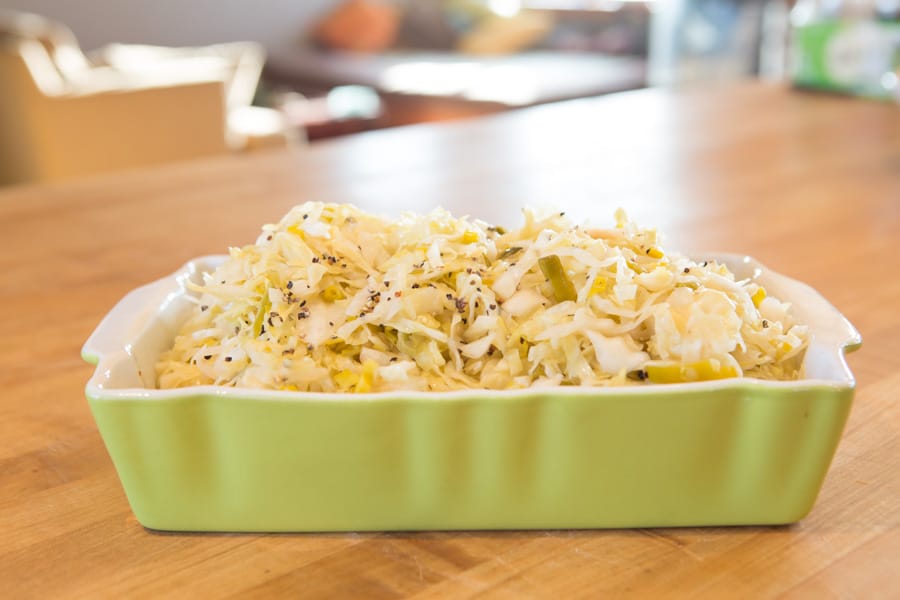 This Cracked Pepper Leek Sauerkraut remains one of my favorite sauerkraut variations. It is a recipe inspired by the excellent book on fermentation, "Fermented Vegetables," by Kristin and Christopher Shockey. Earlier this year I made their recipe for CauliKraut.  They have a website at The Fermentista's Kitchen if you'd like to visit.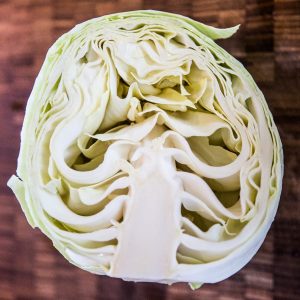 The reason I tried this recipe is that the authors of "Fermented Vegetables" referred to it as a "family favorite." I make a lot of different ferments so I know what it means when a true fermenter calls something a "favorite." The bottom line is that I love this kraut. I hadn't used much pepper as a spice in my ferments until this one and I love the effect it has. The recipe below has twice the amount of cracked pepper than the original recipe called for which I definitely prefer. You can start with less if you like and add more once the fermentation is complete and you've had a chance to taste it. I definitely recommend using a coarse grained cracked pepper for this. If you use a finely ground pepper, you can probably get away with less. The leek adds a nice nuance. If you try to eat this one too early on in the fermentation cycle, the leek will dominate.  Give it a little love and patience and you'll be culinarily rewarded.
Cracked Pepper Leek Sauerkraut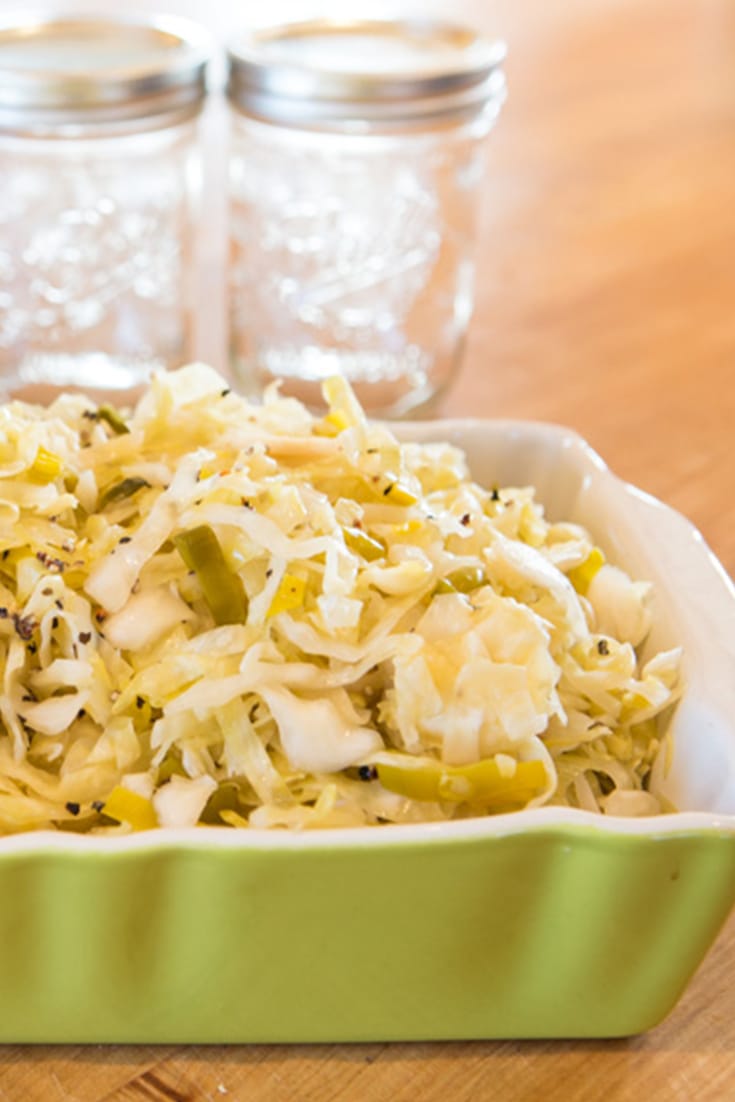 A delicious and easy to make ferment which uses leeks and cracked black pepper along with cabbage. I love the peppery flavor in this. A fave.
Ingredients
3 lbs green cabbage
3/4 lb leeks (dark green removed)
1 1/2 tablespoons salt
2 teaspoons cracked pepper
Instructions
Prepare the cabbage

- Fresh organic cabbage is always best as the water content in the cabbage tends to be higher. Clean the outer leaves or peel and toss them if they have spots. Quarter the cabbage and then cut it into thin ribbons, excluding the most dense part of the core.

Prepare the Leek

- cut the leek once lengthwise and then cut semi-circle ribbons, excluding the tougher darkest green parts

Toss with salt and pepper

- Cracked Pepper Leek Sauerkraut-4Place the cabbage and leek in a large bowl and toss with the salt and pepper so that the salt is well distributed.

Allow to the vegetables to sweat

- Leave the vegetables in the bowl until they begin to sweat and liquid pools at the bottom. Use your hards to squeeze the cababge in order to help break down the structure of the cabbage a little.

Place everything in fermenting vessel

- Take all ingredients from the bowl including the liquid which may be pooling at the bottom and place in your fermentation vessel. For this recipe, I used a fermentation crock like this one which i often use. I sometimes use a 1 gallon Anchor Hocking cookie jar. If you prefer, you can use airlock and ferment in a mason jar instead. Personally I like the Pickle Pipes from MasonTops, I also can highly recommend their Complete Fermentation Kit. I also like the Recap Airlock and Stopper. If you get that, you'll also need their Recap Wide Mouth Pour Lid.

Compress

- Compress the ingredients in the vessel by pressing down gently with your fist. Your goal is to compact the ingredients and have the liquid rise to cover the ingredients. Place a weight on top of the ingredients. If you use a fermentation crock, then it should come with its own weights. If you use the glass jar approach, I'd suggest filling a plastic bag about 2/3rd full with water (be sure it doesn't leak first) and placing that on top of the veggies. Best to remove the air from the bag when sealing it so that the shape of the bag can conform easily to the sides of the jar to form a good seal.

Be sure liquid covers the ingredients

- If the liquid doesn't yet rise up sufficiently to cover the vegetables, don't fret. Just give it some extra time, perhaps up to 4 hours. Compress again. If the liquid still doesn't cover it, give it another 4 hours and compress again. If the liquid doesn't yet rise to cover the veggies, mix a little water and salt together (I added 1/2 cup of water with 1/2 teaspoon salt dissolved and simply poured it over the top). The more fresh your ingredients are, the more liquid will nautirally leach from the veggies.

Cover

- The point of covering it is to keep germs and molds from entering your ferment, while still allowing the ferment to breathe. The plastic bag forms a good seal in this case, but cover with a cloth as well. As mentioned above, you can use an airlock for this as well.

Wait impatiently

- You can start tasting this one after a week. Personally I left mine for nearly 3 weeks. It generally comes down to taste with ferments. When it's pleasingly sour and has a bit of an alive zing to it, it's ready.

Jar it up

Refrigerate

- This helps to significantly slow the continuing fermentation.
https://www.fermentationrecipes.com/cracked-pepper-leek-sauerkraut/1793
Copyright 2017 - FermentationRecipes.com ©

Serving Suggestions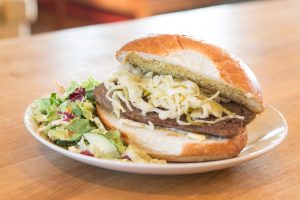 I love eating this kraut straight out of the jar. I find that the nuance of the leeks and the cracked pepper make this an interesting ferment all by itself. If you are a fish eater, you can top a nice white fish such as halibut with it. It would also go great on shellfish such as raw or cooked oysters. You can also try adding it to a saugage sandwich (preferably veggie sausage) like you see here.
Pin It!