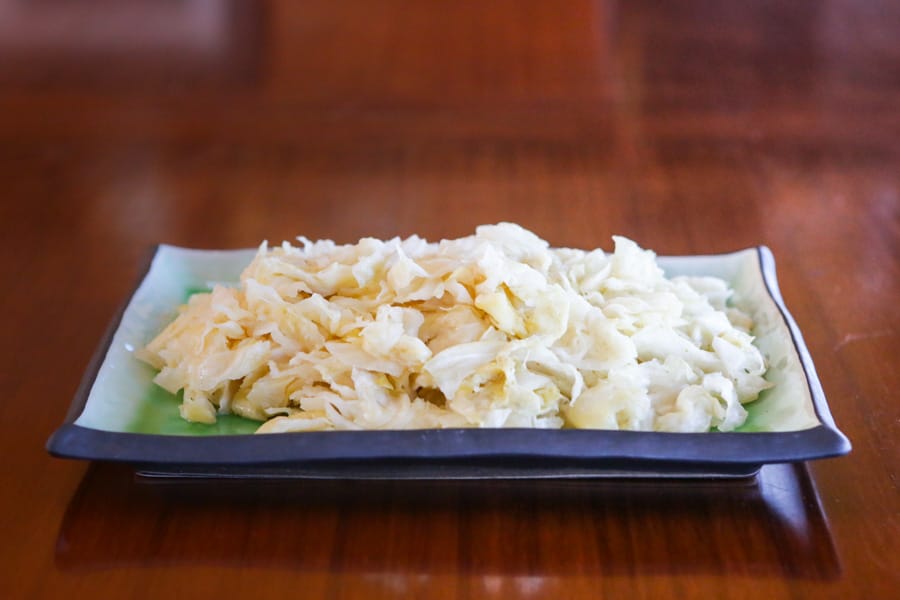 Sometimes, just a simple tweak to the spices you add to your sauerkraut can expand and enhance the flavor in a way that can make a profound difference. There are many different ways to spice up your sauerkraut and this Garlic Cumin Sauerkraut recipe is one of my favorites. Garlic and cumin are tasty spices on their own, but when combined with the tartness of sauerkraut, the result is rich and nuanced. If you're ready to "mix it up" a little, I encourage you to give this recipe a try. Once you start playing with different spices in your sauerkraut, you may find yourself inspired to try other creative spice mixes of your own.  If you have an interesting spice combination you've fallen in love with, please head over to the Fermentation Forum and share it there.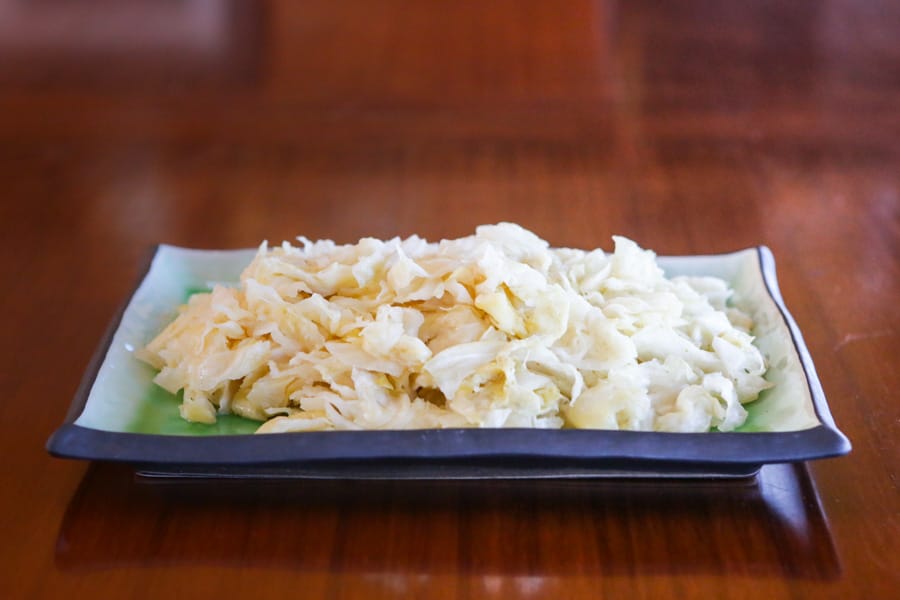 Simple fermented sauerkraut with a delicious spicy flair of garlic and cumin. Delicious.
Ingredients
2 pounds (approx 1kg) Green Cabbage
1 Tablespoon Sea Salt
1 Tbsp Garlic Powder
1 Tbsp Cumin Powder
Instructions
Prepare the Cabbage

- lightly wash the outside of the cabbage. To cut the cabbage, I usually begin by cutting it lengthwise in quarters through the core. I'll then remove the dense core parts, turn the quarters sideways and cut into ribbons at whatever width I'd like. In this case the cuts were approximately 3/8" (1cm).

Toss with salt

- sprinkle the salt over the cabbage, trying to distribute the salt well.

Allow it to sweat

- Leave the salted cabbage for about 20 minutes or so and you'll find it will have begun to sweat.

Add spices

- Add the garlic and cumin powders and toss to distribute well. Allow to sit for another 15 minutes or more.

Place in fermentation vessel

- As this is a smaller batch version, you can place the ingredients into a 1 quart mason jars. It will be a tight fit and a good opportunity to use a pounder to help you compress as seen below to make it all fit in nice and tight. Once you get one of these, you won't know how you got by without one for so long!. Rather than a mason jar, you can of course use a 1 gallon jar or a fermentation crock.

Add weight

- Place a weight on top. These weights work very well. If using the 1 gallon jar, you'll need to figure out some sort of a weight. I've used clear plastic bags with water (be sure they don't leak) successfully.

Place airlock on

- if using an airlock such as this one, place it on.

Wait impatiently

- I let this ferment go for about 3 weeks. Just leave it on your counter at room temperature. It will likely be tasty before the 3 weeks is up, but you can also feel free to let it ferment for 4-6 weeks. It will simply get a little more tart as time goes by.

Jar it up and refrigerate

- assuming you made this with a quart jar, you are all set to go., just remove the airlock and place a more permanent cap on such as these reusable lids and place it in the refrigerator.
https://www.fermentationrecipes.com/garlic-cumin-sauerkraut-recipe/2244
Copyright 2017 - FermentationRecipes.com ©
Fermentation pH
When I started this sauerkraut, the initial pH was 5.75. After three weeks of fermentation, the pH had lowered to 3.45. It's not a requirement that you measure the pH of your sauerkrauts, but if you find the science aspects of fermentation as interesting as I do, you may want to invest in a nice digital pH tester like this one which I use.  Besides testing your veggie and alcohol ferments, it can also come in handy with kombucha making.
Other Articles of Interest
Why Everyone Should Ferment with an Airlock
Measuring and Using Salt in Fermenting
What Equipment and Supplies Do I Need for Fermenting?
Serving Suggestions
I like this Garlic Cumin Sauerkraut along with a nice homemade chili. As I often do with my krauts, I recently mixed about 1/2 cup of this Garlic Cumin Sauerkraut into a tossed salad. It's also nice mixed in to a grain-based salad dish made with Black or Red Rice, Kamut or Barley.
Enjoy!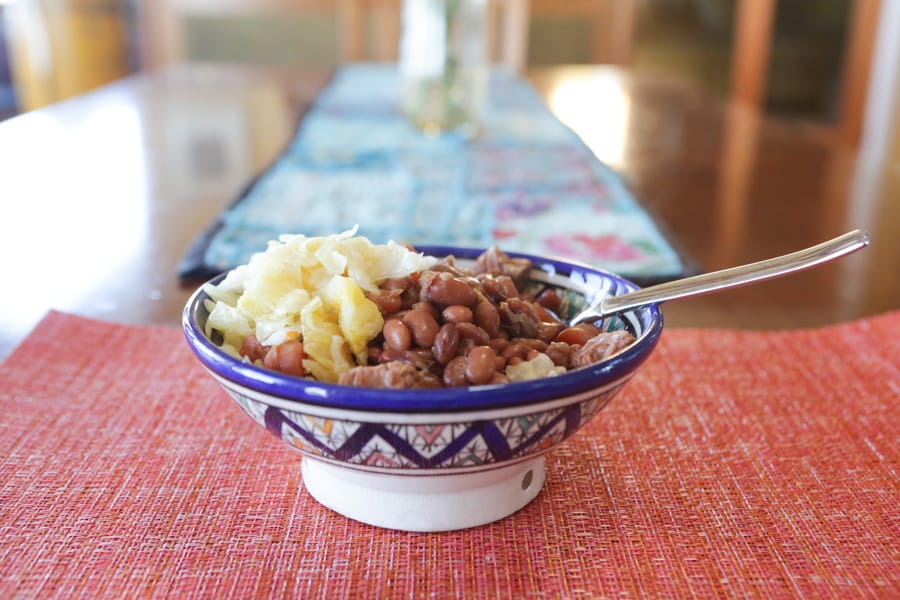 Pin It!