Fermenting Our Way Through the Coronavirus Lockdown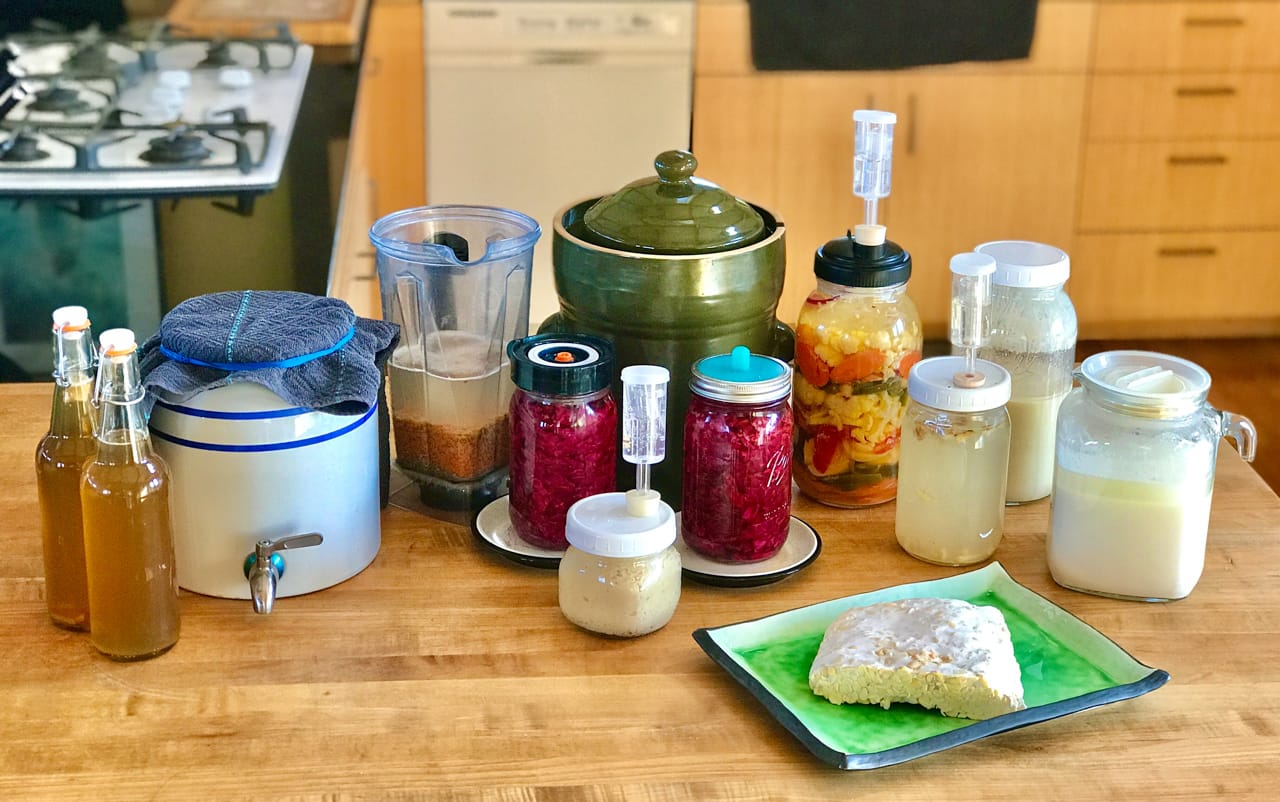 Where I live in California, we've been "sheltering-in-place" for the past couple of months. While this has had it's stresses, I never fail to recognize daily how blessed I am that neither myself nor my loved ones have been directly impacted by the virus.
So many of us have lost our jobs/income streams and many have had to deal with deeper fears and the pains of isolation. To whatever degree you've been impacted, I sincerely hope you find your way through all of this in a better place.
One of the things I always strive to do when I have more time on my hands is to learn. Every one of us has something they would like to know more about and if you have some extra time on your hands, it's probably a good time to dive into something and learn as much about it as you can. With me, that learning has been a deeper focus on learning the guitar … and of course fermenting. Even though I've been actively fermenting for over a decade, there are always more frontiers for me to explore. Lately it's been tofu!
The photograph above was taken in my kitchen about a week ago. In it you'll see all sorts of ferments.
Starting on the left above, you'll find:
Not pictured here is some delicious homemade tofu (which naturally was eaten before picture taking time!). Once I work out the nuances and simplify the process, I'll share tofu making with you as well. It's not really a true ferment, unless of course you make the infamous "stinky tofu," but it's satisfying to make all the same.
I'm not sure where you'll find your inspiration, but dive in with whatever suits you and see what comes!
Comment below with what you're making. We'd all love to hear!